CAMELLA EVIA - House for Sale in Alabang Philippines
House and lot for sale in Daang Hari near Ayala Alabang Village from 5.4M up!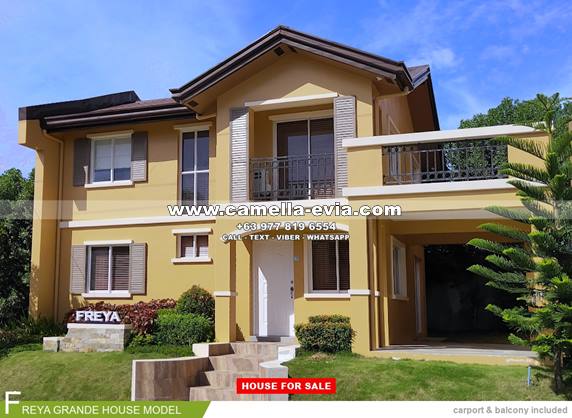 Welcome to Camella Evia! Now you can buy a beautiful Italian-inspired house and lot in the upscale neighborhood of Evia City in Daang Hari Alabang at very affordable prices! Wake up every morning to the refreshing cool breeze of the southern metropolis, and then enjoy a relaxing drive in the evening as you arrive home from Makati's business district in just 20 minutes. At Camella Evia, your family will be living in a secure, polution-free and 100% flood-free subdivision. Houses and lots in Daang Hari are now available for sale starting at 2.6M only!
Featured Properties in Daang Hari

Grande Houses

Rooms

Total Price
Monthly
₱ 14,986,000
₱ 75,391
₱ 18,289,000
₱ 92,008
EasyHomes Series

Rooms

Total Price
Monthly
₱ 10,746,000
₱ 54,061
₱ 10,650,000
₱ 53,578
₱ 13,626,000
₱ 72,582
Lot Only (217 sqm)

Rooms

Total Price
Monthly
₱ 17,198,000
₱ 52,182
Vista Land Condominiums
Condo for Sale in Daang Hari
SELECT THE BEST HOUSE FOR YOUR FAMILY
Camella Evia has a wide selection of beautiful Italian-Mediterranean-inspired house models for you to choose from. The contemporary architectural design, materials and finishing of each house are intended to complement the nostalgic environment that feels comfortable, homey and yet familiar.
All house models in Camella Evia Bacoor Cavite have either a built-in or optional balcony where you can take pleasure in having early morning coffee or late night get-together where you'll get to feel the constant strong and cool pollution-free breeze coming from the south that Daang Hari is known for.
Designed to accommodate your family and friends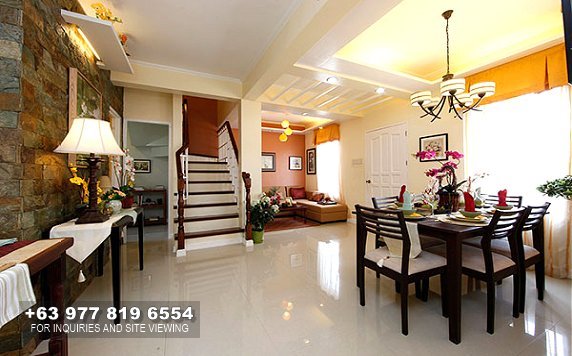 The interior of every house model in Camella Evia has been carefully designed to accommodate the needs of your family--for today and in the future. Our houses have at least 3 bedrooms, 2 toilet and baths, and a space for your car. Spacious kitchen and dining room are well laid out for parties and gatherings. Each house model's high ceiling and many windows allow natural light and the breeze of fresh air flowing freely for everybody's delight.
Bedrooms in Camella Evia houses
In Camella Evia, house models have two storeys and at least three bedrooms for the comfort of your family and friends. The artist in you will enjoy designing the best layout of your house. For each floor, toilet and bath is conveniently situated to accommodate a full house. For sure, everybody in the family will enjoy the comforts of spacious living in Daang Hari!